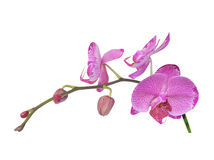 Orchid Beach is located on the famous World heritage listed Fraser Island. Fraser Island is the largest sand Island in the world stretching 123 kilometers in length. Listed as a World Heritage site in 1992, Fraser Island joins with the likes of Great Barrier Reef, Kakadu National Park and Uluru as a unique and wonderful environment to be preserved for the future.  The Aboriginal name for the island is K'gari which means "Paradise".
Orchid Court Lodge is situated in the township of Orchid Beach. Orchid Beach is the most northern town on the Island and as such misses out on tour buses and tag along tours making Orchid Beach a quite secluded haven.
Orchid Court Lodge is situated on 3 acres of gently sloping land, bordered by National Park and bush land on all sides. Our house is a single story dwelling (no stairs). Located at the back of Orchid Beach in a quiet cul-de-sac, our property is ideally suited to large groups or several family groups with plenty of parking for vehicles and boats and even the kids.
We are only a 30 minute drive for the Island's western beach at Wathumba Creek and Platypus Bay where if you're lucky you could see whales playing with their calves on their yearly migration to warmer waters. Wathumba Creek is renowned as a bream spawning ground and for its flathead, whiting and mud crabs and of course we are only a 10 minute drive to the Eastern beach and Waddy Point, Ocean Lake and the many low tide gutters along the beach.
The local shop/service station/beer garden "Orchid Beach Trading Post" is just around the corner and sells fuel, gas, bait, ice, Ice-creams and much more.